Next up is the Baldwin Family from Belladonna Cove. I'm not quite sure how I will play them yet, but they sure are a cute family.





Yes, Isabel IS taller than Benjamin from StretchSkeleton,,,but this picture exaggerates it a bit because of the poses I chose. In play it's more subtle.

Marcus


This little guy was hard to photograph! I'm not sure about him yet but maybe he will be our little high school basketball star.

Sofia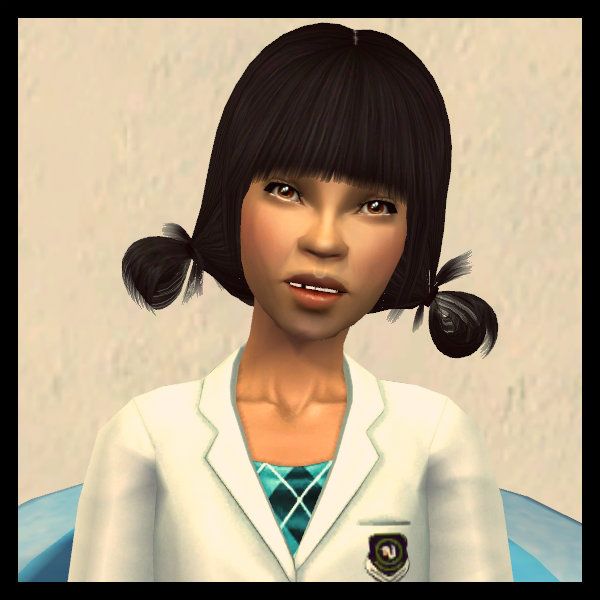 Sofia is obviously a little over-achiever in training. She enjoys fitness and is on her school's swim team.

Isabel


I'm not sure why, but Isabel just struck me as an outgoing, fun-loving, diva/fashionista. She spends major simoleons on clothes, but Benjamin doesn't seem to mind. I picture her speaking with a heavy, sexy hispanic accent, and her husband and close friends lovingly call her "Izzie".

Benjamin


I'm at a loss as to what to do with Benjamin so far. But he sure cleaned up nicely.



A cute couple's shot.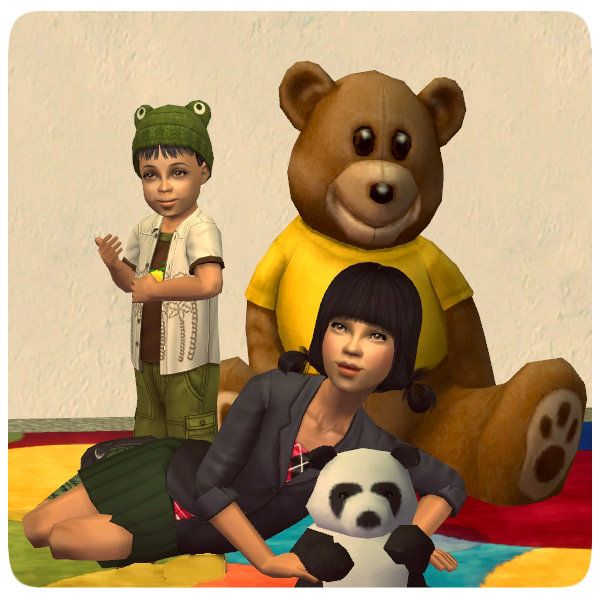 And an A-D-O-R-A-B-L-E shot of the kids that will be hanging in the family home.