I've been sitting on tons of photos just because I've been to lazy to make entries. Eek!



I've never played these ladies before, but here's my take anyway.
Patrica Wan


Patricia is sweet and outgoing. Her favourite pastimes are singing karaoke and watching bad movies so she can complain about them on the internet. Her boyfriend Gabe is nice and all, but she is very unsure about getting too serious because she is definitely NOT ready to play step-mom to teen, Jules....she's so young herself! She loves living with Cleo. The two met in high school, and are closer than sisters.
It's easy to stay on this girl's good side: you call her "Patty", she will cut you. ;)

Cleo Shikibu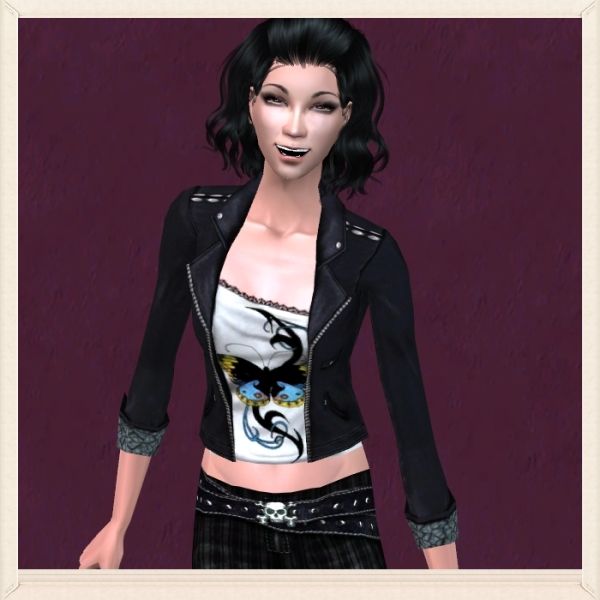 Cleo always wanted a sister. When she met Patricia in 10th grade band class, she found one in her. Two words Sims often use to describe Cleo: Boisterous and Hilarious. She's very impulsive and sometimes embarrasses her friends in public with her antics, but they still love her for it. She plays the drums for several famous musicians' studio albums and she enjoys a good slasher film to relax to.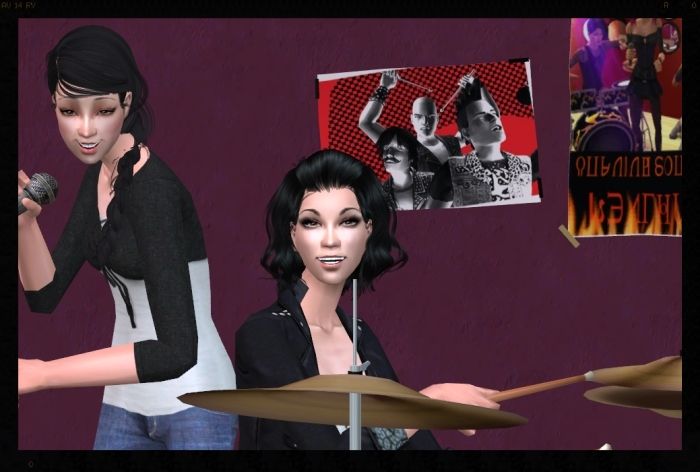 The girls have a pet project CaVoo, their garag ok maybe they don't HAVE a garage and. It's great stress relief, and keeps them close.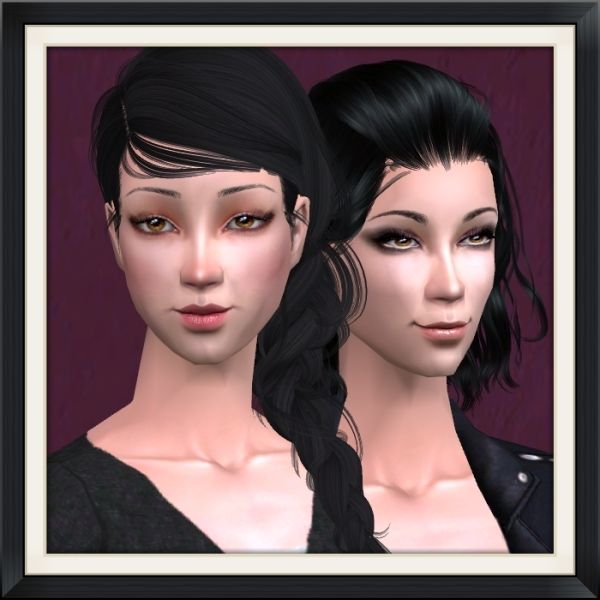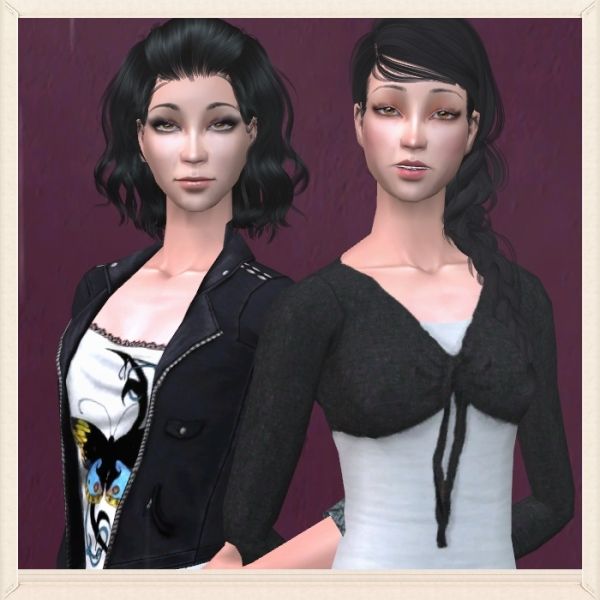 Just some group shots. I love them together. They are closer than close.

Thanks for reading/looking!